Sometimes I don't know what passes through my brain, but apparently, I need to make a comic out of it at times :D
If you'll allow me, I'll just make a little promotion for my newer comic Little Tiny Things, just in case you haven't heard about it yet, or wanted to check it out but hadn't had the chance to..!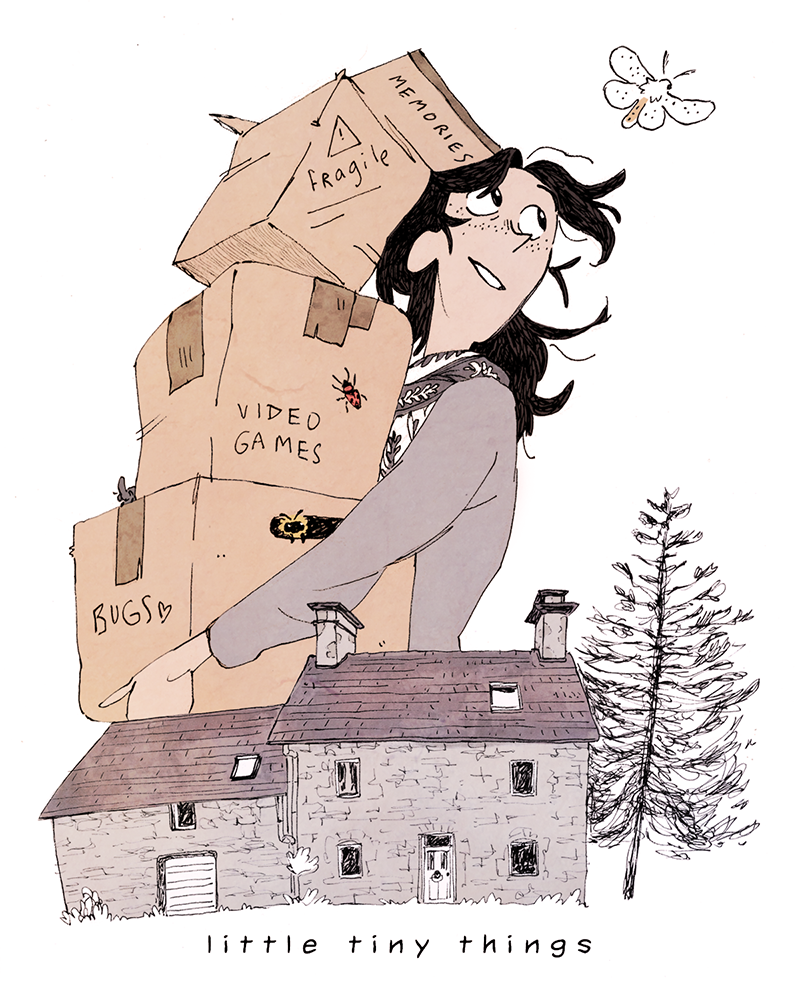 Pia moves in their late grandmother's house and it's a bit scary, but also filled with new faces to meet, and bugs to observe!
Read it in English OR French on www.littletinythings.com
--> This is a rerun of the finished webcomic Go Get a Roomie! You can find these two strips in the old archive >here<!