Conventions & Meetups
FACTs in fall (belgium) CANCELLED
where to next then?
News & Comments
posted Nov.17.17 at 12:00 am

Hey.
Heyyyyy.
Thanks for reading mah comic and potentially/already/maybe supportin' by deactivating adblock on this site and/or supportin' my butt on Patreon I WORVS U
Edit: for clarification purpose, I changed "pretend you're-" to "pretend I'm-". Both worked in the long run, as the next strips will show, but in the short run one is better than the other. My apologies for the last minute change.
---
Feb.25.17 at 05:00 am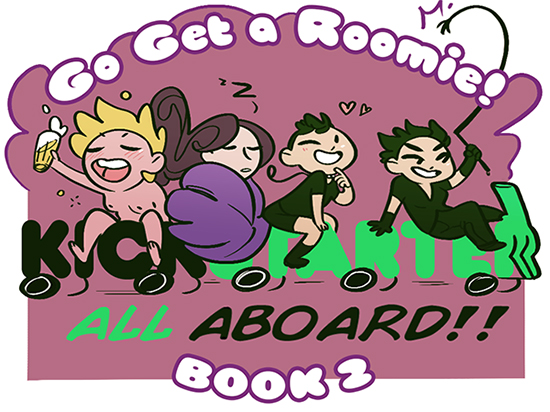 Do you want Book 2 to add to your GGaR collection, or did you miss the first Kickstarter and want BOTH books? Want little goodies with that?
Whelp, here's your chance lovely peepz! The Kickstarter for GGaR Book 2 is NOW LIVE!
And let us know if you have any questions :>
Feb.14.17 at 01:00 pm