News & Comments
posted Aug.21.17 at 12:00 pm

FINALLY! We're! BACK!
Let's rock this second part of a chapter! But before that, here's an important notice:
This sequence depicts a purification ceremony (or sweat lodge) that is taken from one of the Lakota Sioux rites: the "Inipi" (which means "to live again").
This isn't a guide to the sacred ceremony that is the Inipi. I will not call it "Inipi" either, as the word calls for respect for a tradition I have but only slightly touched. It might give you a peep at some references typically found in these rituals (as I've seen it), but it is not meant to be teaching anything else on the matter.
For a better understanding, and a better representation, of the significance and sacredness of the ceremony, I would suggest websites, books, and other references by Native Americans who have gone through these rituals themselves.
The way I will show this in my comic will be influenced by my (totally white) experience. I have lived a few sweats mostly in France, lead by a shaman who has been learning from Native Americans direcly, and regularly joins them for rites on their lands, for over 15 years.
These rituals take a while to prepare: I have a limited amount of strips to go through this, and I won't be able to show everything (the construction of the hut is already done here, for example! That takes time, and is a ritual in itself.) Also because I don't want to fuck it up :) Again, and I can't stress this enough, if you're interested, further your research and don't stop here!
One last specification: The characters' experience does not speak for everyone's own, personal, journey.
Enjoy!
---
Feb.25.17 at 05:00 am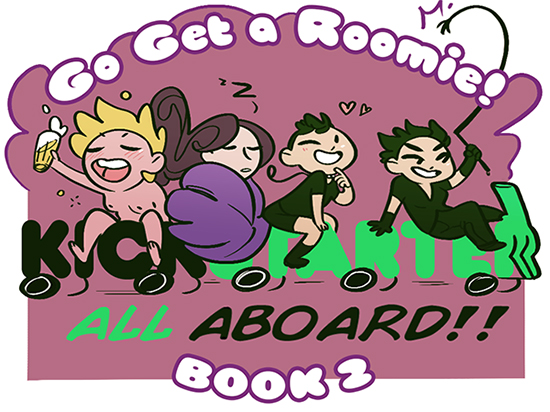 Do you want Book 2 to add to your GGaR collection, or did you miss the first Kickstarter and want BOTH books? Want little goodies with that?
Whelp, here's your chance lovely peepz! The Kickstarter for GGaR Book 2 is NOW LIVE!
And let us know if you have any questions :>
Feb.14.17 at 01:00 pm