Conventions & Meetups
Trolls&Légendes fantasy festival on the 14th-16th of April (belgium)
Berlin GGaR meetup on the 21st or 22nd SOMEWHERE (germany)
FACTs in fall (belgium)
News & Comments
posted Apr.24.17 at 12:00 am

Enjoyyy!
And don't forget! We might have different opinions on many things, but we can all try to make it a better place for everyone here.. in the comment sections ;)
Lurv~
GGaR Berlin meetup ROUND 2: Let's have another little meetup at the Chaostheorie cafe on Wednesday the 26th, at 20h!<3 Spoilers: there are vegan drinks called Pussies there.
---
Feb.25.17 at 05:00 am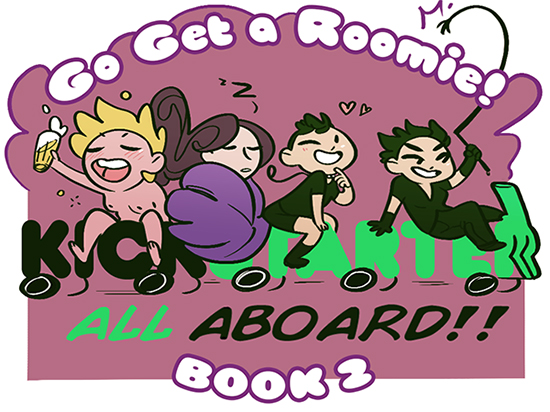 Do you want Book 2 to add to your GGaR collection, or did you miss the first Kickstarter and want BOTH books? Want little goodies with that?
Whelp, here's your chance lovely peepz! The Kickstarter for GGaR Book 2 is NOW LIVE!
And let us know if you have any questions :>
Feb.14.17 at 01:00 pm